2015 Editions
sold out
Drone Cinema 2015: Eight Hours of Drone Soundtracks
2015, Edition of 8
Batch One (4 of 8) now available.
Artist Listing
Leukos - Kris Force
Particle Streams - Gary Weisberg
A98point4 - Tristan McGuire
[*]nScape - Michal Seta
Transitus Siderum - Andrea Szigetvári
Drone #2 (Extraction #1) - Frans de Waard
Interrogation of the Crystalline Sublime - Martijn Comes
Subtle Listening - Kim Cascone
Technical Specifications
Running time: 8 hours continuous
Audio encoding: 24 bit, 44.1kHz FLAC
Single board computer: Raspberry Pi B+, Custom software
Sabre ES9023 24bit DAC
Gold plated professional/audiophile-quality RCA connectors
Micro USB power cable included (10')

Enclosure: Acrylic (PMMA) theroplastic plates with aerospace grade aluminum hardware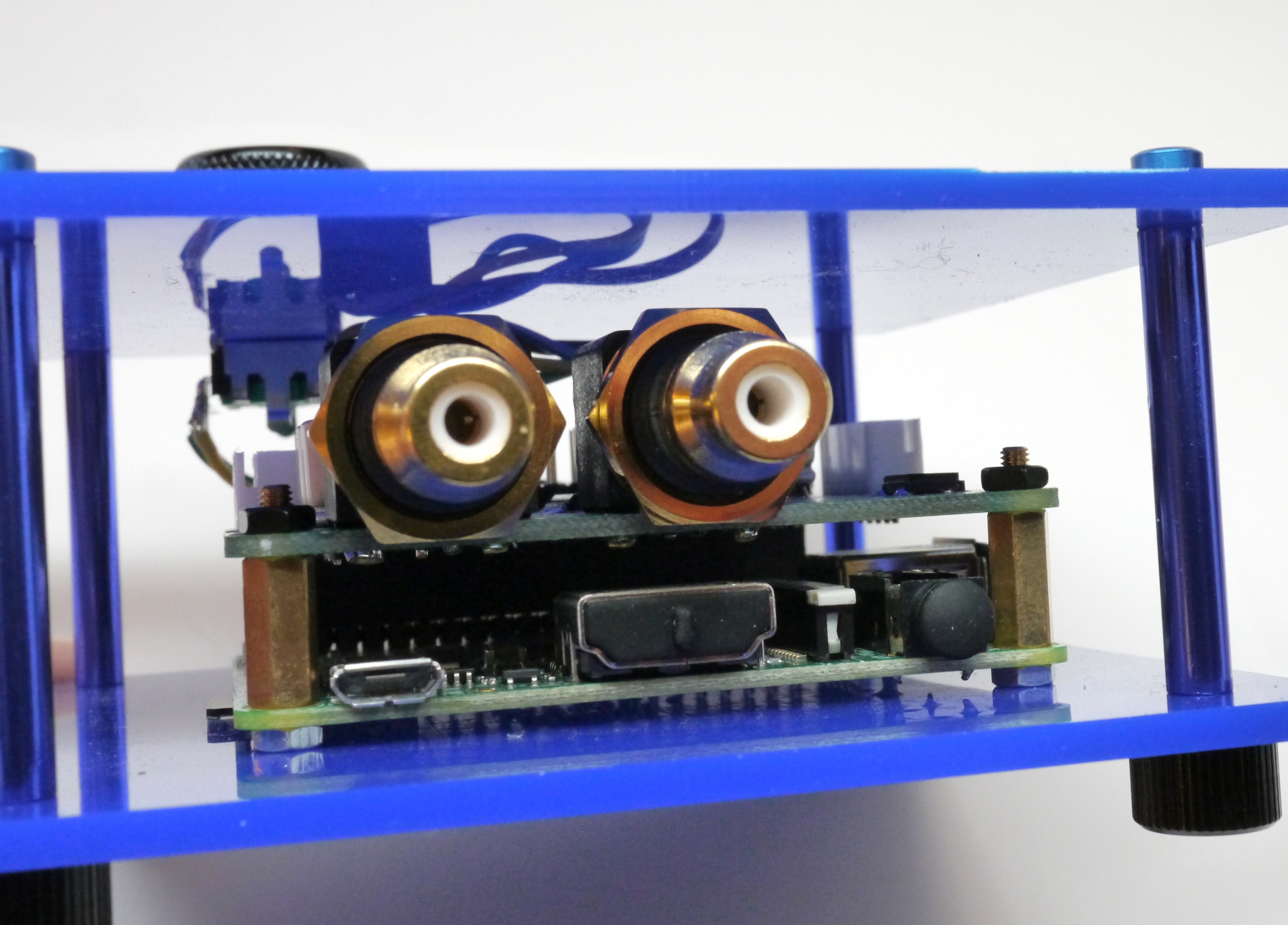 Additional Info
In 2015 Kim Cascone produced a festival of filmic representations of drones, aptly called the Drone Cinema Film Festival.
The festival took place on March 27 at a venue in Leiden, Netherlands called Vrijplaats that has a theater upstairs and a vegan restaurant downstairs. The evening consisted of eight transcendental drone films with soundtracks and two exquisite musical drone performances that opened and closed the evening. The event even managed to get a nice review in the online music webzine, the Quietus.
Shortly after the festival Kim contacted us and proposed a release of extended remixes of the Drone Cinema soundtracks. Each artist on this release provides a one hour version of their film soundtrack, their live performance or a new piece altogether. Drone Cinema 2015 is an eight hour journey of sonic drones meant to be played in the background, during sleep or while working on a PowerPoint presentation at your day job.
However you decide to listen to this release you will be entranced by the deep atmosphere this release provides.